Whether you're seeking crane hire to lift a swimming pool, hoist pallets of bricks, remove your yacht for maintenance, or you simply just need to lift your couch to the second floor of your apartment, Myaree Crane Hire Perth can provide you with the most suitable crane for your requirements.
Established in 1984, Myaree Crane Hire Perth has grown from a fleet of 2 cranes to a fleet of 10 cranes comprising of:
Mini-Slewing Cranes.
Pick and Carry Cranes.
All Terrain Cranes.
Our cranes have carrying capacities from 12T up to 55T.
Choose a crane from our fleet below, then contact Myaree Crane Hire on (08) 9316 6899 or complete an online enquiry form to receive a detailed lifting assessment.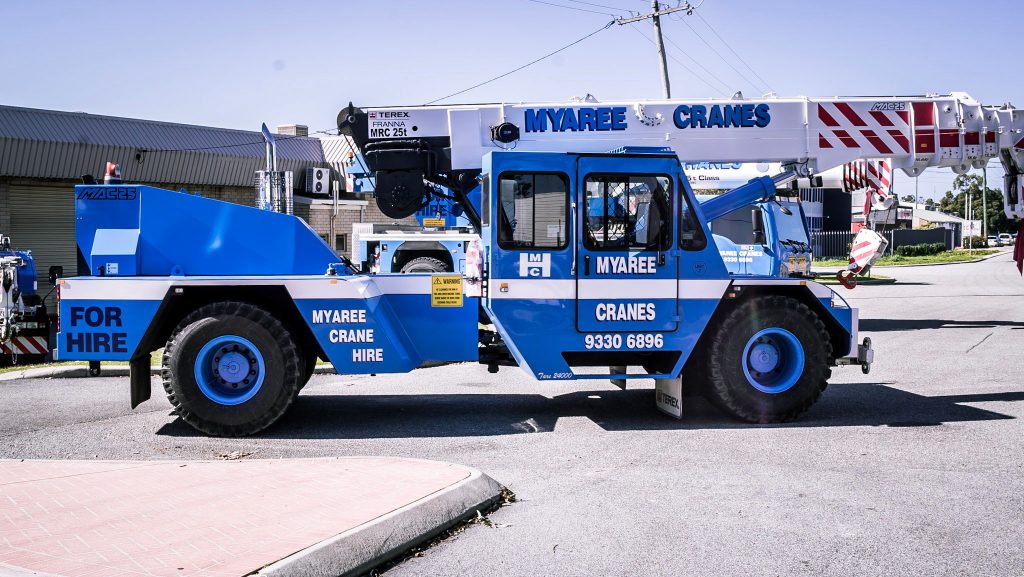 Myaree Crane Hire's Fleet of Cranes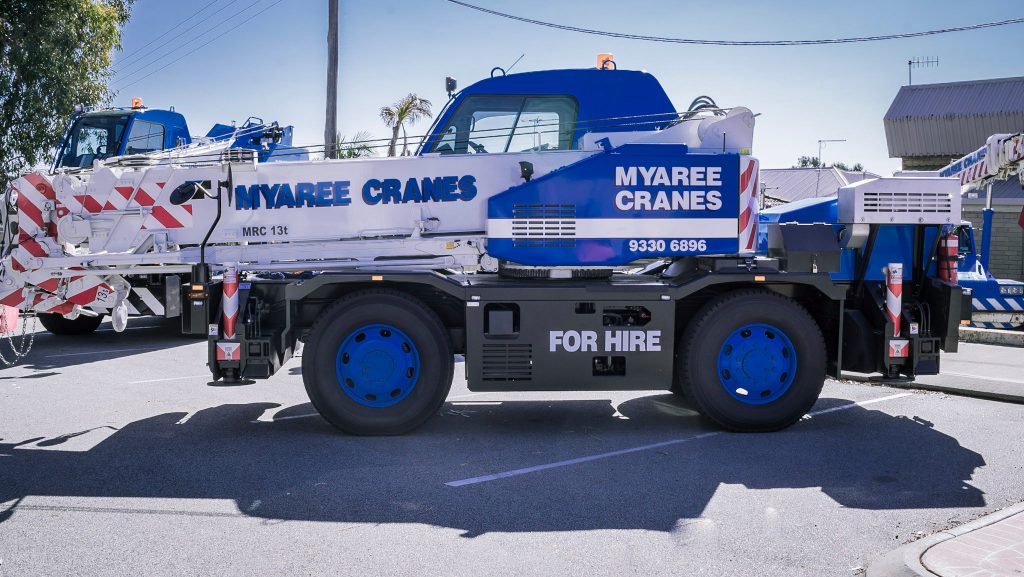 tadano mini-slewing cranes
FRANNA ARTICULATED pick and carry cranes