CRANE HIRE PERTH - MYAREE CRANE HIRE
PERTH'S MOST RELIABLE CRANE HIRE COMPANY.
COMPLETE MOBILE CRANE HIRE SOLUTIONS
FRANNA CRANES SLEWING CRANES 55t de mag
REQUEST A CRANE HIRE QUOTE NOW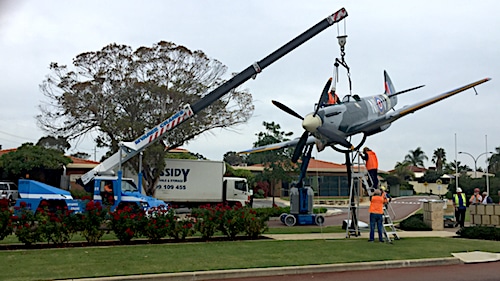 Myaree Crane Hire Perth is a second-generation family business established in 1984.  We pride ourselves in offering affordable and effective lifting solutions across multiple industries and sectors.
Our family-run firm first ventured into the crane rental business with a simple 6-Ton JEC and an 8-Ton BHB tractor crane.  While both of these cranes have long since been retired from duty, they formed an integral part of the Myaree Cranes history. From humble beginnings, the company has grown from being a small, family-run business to one being a leading Perth crane hire company. The fleet now consists of 10 cranes.
We're happy to provide you with a lift assessment, and you can choose from the following cranes in our fleet:
15T, 20T, and 25T Frannas

12T and 16T city cranes (Tom Thumbs)

12-16T and a 55T Demag All Terrain slewing crane
Myaree Crane Hire Perth is still family-owned and family-run. With our greatly improved fleet, we can cater to your lifting needs more fully. Our expansion allows us to give you a broader spread of lifting options with even more competitive prices.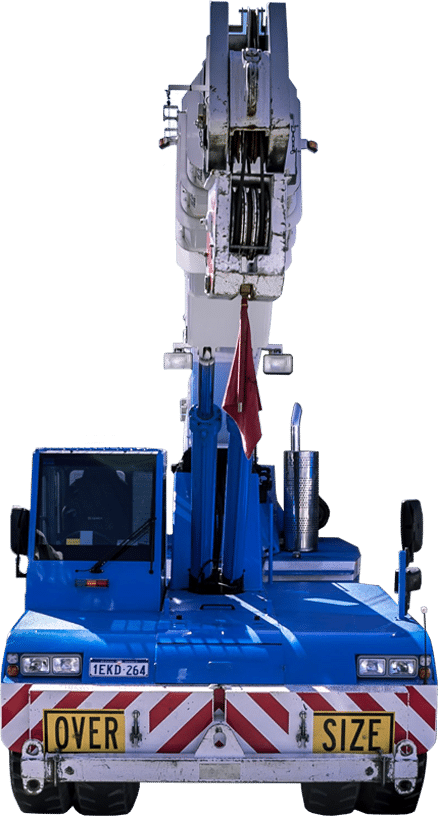 WHY CHOOSE MYAREE
CRANE HIRE PERTH
Established in 1984, Myaree Crane Hire Perth continuously services the commercial, industrial, residential, and marine industries.
All of our licensed crane operators are compliant as per the OHSE regulations 1996.
With an ever growing fleet of cranes becoming available for hire, you can be rest assured when your hire a crane from Myaree Crane Hire, you will be receiving priority service, ensuring your project will be completed on time and within budget.
View our fleet of Tadano – Tom Thumb Mini Slewing Cranes, or our Pick and Carry Franna Cranes or our All Terrain 55 Ton De Mag Challenger.
Commonly known as a Tom Thumb crane or a city crane our all-wheel drive 12T Tadano is tailor-made for your compact and mobile crane hire needs.
TADANO "TOM THUMB" 12T
Tadano cranes are often called city cranes or Tom Thumb cranes. Where these nimble units excel is in small spaces with precious little room for maneuver. That said, the 13T capacity allows you to get even heavy, bulky loads just where you need them.
TADANO "TOM THUMB" - 13T
Tadano rough terrain slewing cranes are also regularly called Tom Thumb or city cranes. These cranes make light work even in the must bumpy and ragged terrain.
TADANO "TOM THUMB" - 16T
Also often abbreviated to Demag, our Terex 55T all-terrain slewing crane is a beast. The sectional boom and outstanding maneuverability along with the ability to go practically anywhere makes our Terex Challenger Demag ideal for work on even the tightest sites.
TEREX CHALLENGER DEMAG 3160 - 55T
With over 30 years of experience as one of the most successful crane hire companies in Perth, we're helping thousands of satisfied customers lift all manner of heavy loads throughout Western Australia.
We're flexible enough to take care of pretty much any project in the following areas subject to a lifting assessment: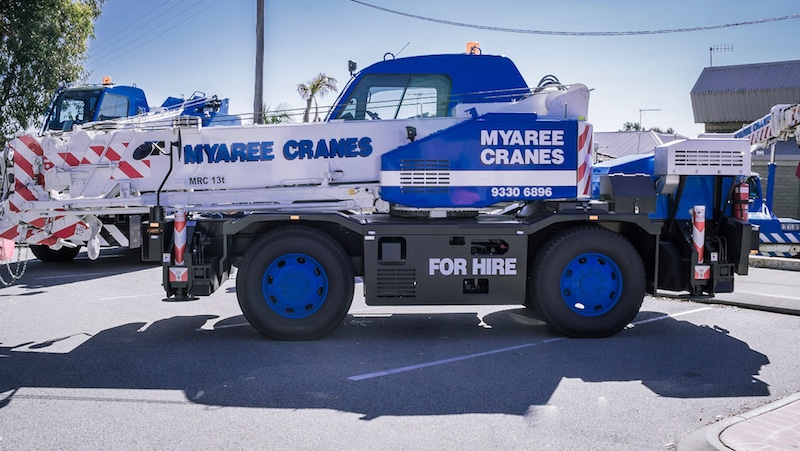 Our wet crane hire costs are highly competitive, and the standard package is a combination of value and quality. 
Our crane operators are a superb choice and hold a wealth of experience. Their commitment to the project ensures excellent maintenance and quality results. For wet crane hire Perth can rely on, give us a call.
COMMERCIAL & HEAVY LIFT CRANE HIRE​
Our fleet of ten diverse cranes means we have the right machine for just about any commercial heavy lifting you need carrying out.
When the going gets heavy, raw power is not enough. You need stability and also the confidence the job will be executed safely. All of our cranes combine maximum maneuverability with powerful rigging and cabling coupled, to reach the required heights for almost any commercial lifting project.
From heavy industry and farming to ambitious and large-scale building, Myaree Crane Services has the crane you need at a price you'll love    
It's out on the job site where our pick-and-carry and slewing cranes, can save you time and money by achieving lifts that would be impossible without the right machine for the job.
Pre-cast steel and concrete works wonders but needs the right crane to lift into place. We can also send a crane to help you with all aspects of structure steel erection and any beams you need hoisting up. 
All those bundles of bricks or timber that would take a labourer hours to offload can be handled quickly and effortlessly by our high-powered cranes. No construction job is too big for Myaree Cranes and none is too small.
When your loads get too much for even our biggest and most powerful crane, we've got the perfect solution: we'll send two or more.
Dual-lifting demands meticulous planning and load calculation, so the risks are mitigated without impacting progress. Once we've got everything lined up, from load weight and geometry to centre of gravity and ground conditions, you're ready for multi-crane lifting capable of hoisting even the most unwieldy and heavy machinery, boats, equipment, or supplies.
Few crane hire companies in Perth are marine specialists, but this is an area Myaree has dominated for decades. Our slewing cranes are an almost permanent fixture across the best marinas in Perth, from East Fremantle Yacht Club to Royal Perth Yacht Club Perth and every other reputable marina that needs boat or yacht lifting.
We're marine maintenance experts as well, having worked on the Duyfken and the Leeuwin. If you need masts removed or replaced, gearboxes and gensets lifted into place, or pretty much any marine-related craning carried out, just give us a call and we'll do the rest.
MACHINERY & GENSETS RELOCATION
All factories come with heavy equipment and machinery. Shifting gear around within your workshop or moving to another location might call for machinery you don't have. That's where we step in.
Get in touch with us and we will assess your relocation requirements to then recommend the most suitable crane and rigging gear hire from our comprehensive fleet .
Tight and cramped spaces are no barrier for our Tom Thumbs or Franna Crane Hire, which can zip in and out of the most awkward spots. When the going gets even heavier, we'll suggest dual lifting and provide multiple cranes, depending on the machinery you need to lift.
It's not just in a commercial, industrial, or marine setting where Myaree delivers. Residential crane hire forms a large part of our workload due to the large volume of heavy objects that need lifting upstairs or simply won't fit through the front door.
From the bulkiest grand piano to the heaviest swimming pool, if you're wondering how on earth you'll manage, our residential crane hire is the obvious answer. From Franna cranes and slewing cranes to Tom Thumbs and much more, we'll lift your pizza oven, sauna, pool, or furniture wherever you want it with the minimum of fuss.
If you're looking for a crane hire in Perth, look no further than Myaree Crane Hire.
It doesn't stop there – lifting extends to planes, trains, and aviation, too. We help maintain two well-known ships and offer machinery and genset relocations. Spreader bars, brick forks, and personnel man cage lifts are all readily available for hire.